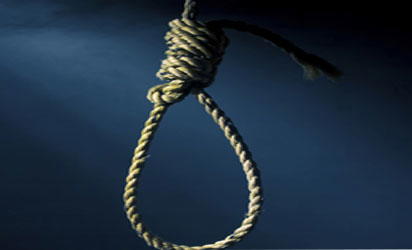 Suicide
…as Nigeria fails to intervene despite pleas
By Soni Daniel, Northern Region Editor
Apparently taking advantage of the delay by Nigeria to intervene in the alleged drug deals undertaken by Nigerians in the country, Saudi Arabia has executed one more Nigerian for drug-related offences.
Impeccable Vanguard sources confirmed that the suspect, whose name was given as Adam Idris Abubakar, was killed by the authorities on Tuesday, bringing the number of Nigerian drug detainees so far executed in the last four months to four.
Two of the suspects were killed last November.
A source close to the suspects told Vanguard that the Nigerian Embassy in Riyadh had been informed of the latest execution and that the embassy was embarrassed by the action of the Middleeast country, having begun discussions with them to spare the lives of the suspects.
The killing of Abubakar has reduced the number of Nigerian drug suspects to 13 out of the 15, who are being detained in Medinna Prison in Saudi Arabia.
Last year, the Minister of Foreign Affairs, Geoffrey Onyeama, gave the assurance that the Nigerian Government had begun discussions with the foreign country to save the lives of the embattled Nigerians.
Last week, Onyeama said, "We have made very strong intercessions with the government of those countries to review the cases and of course, not to execute those prisoners. But there is a limit, these are sovereign countries and they have processes and laws.
"As far as Saudi Arabia is concerned, it has been ongoing, we have been intervening at various levels with the Saudi government to spare the lives of those citizens and a number of NGOs have been working with us in order to get those Nigerian citizens off the death row," the minister said.