The New Nigeria People's Party (NNPP) has described the current bi-cameral legislature in the country as "wasteful'', advocating unicameral legislature for efficiency.
The Lagos State chairman of the party, Malam Shakirudeen Olofin, spoke in an interview with newsmen in Lagos on Wednesday.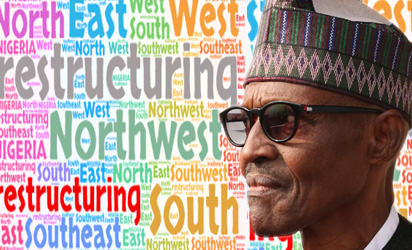 Olofin said that the Senate and House of Representatives were duplicating functions, calling for merger of the two chambers for cost saving and efficiency.
He said that the merger should form part of the proposed restructuring of the country for better performance.
"The bi-cameral legislative system, which Nigeria is operating, is not in its interest.
"The Senate and House of Representatives are merely duplicating functions at a great cost to the nation.
"There should be merger of the two chambers to have one, as this will not only save costs, but promote efficiency,'' Olofin said.
He also faulted calls for the scraping of state electoral commissions, saying it is unnecessary.
Olofin said rather than outright scrapping, the commissions should be strengthened, so that they could conduct credible elections at the grassroots.
On the 2019 elections, Olofin advised electorate to vote according to credibility of candidates and parties.
He urged them to obtain their Permanent Voter Card (PVC) as the only tool they have to get the leadership they desired.
NAN