By Ike Uchechukwu
CALABAR—Protesters in their hundreds, yesterday,  marched through the streets of Calabar, Cross River State, while others protested outside the premises of the Federal High Court in Calabar, against the continued stay of Abubakar Malami as the Attorney General of the Federation and Minister of Justice.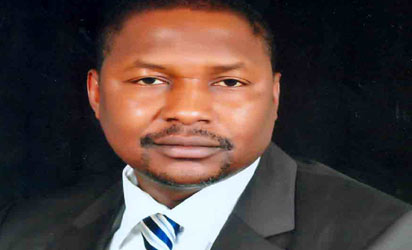 The protesters, led by members of the Copyright Society of Nigeria, COSON, carried placards some of which read; "Malami must go," "Restore dignity to Federal High Court, take out Abdul Kafarati now," "MCSN syndicate must face trial now," marched through major streets in Calabar.
According to the National Enforcement officer of COSON, Prince Biodun Egnakhide, the copyright outfit was protesting alleged interference of the Minister in cases  by COSON against Musical Copyright Society of Nigeria, MCSN.
Addressing newsmen outside the gate of the Federal High Court on Murtala Muhammed highway, Calabar Egnakhide alleged that despite the fact that there were about seven cases involving MCSN in various courts, Malami wrote a letter to the Nigerian Copyright Commission, NCC, directing her to recognise MCSN as a collecting society to collect copyright royalties for the Nigerian music industry.