By Samuel Oyadongha
YENAGOA—VEHICULAR movement and commercial activities at the Opokuma junction axis of the East-West Road and Igbogene gateway, in Yenagoa Local Government Area of Bayelsa  State, were yesterday, temporarily halted by protesting youths who called for the removal of the Chairman of the Amnesty Implementation Committee, Brig-Gen Paul Boroh (retd), over alleged non-performance and diversion of funds meant for the proper implementation of the programme.
While scores of youths gathered at the Igbogene gateway to Yenagoa, the state capital, seeking for Boroh's sack, hundreds of other first, second and third phases amnesty beneficiaries, under the aegis of Niger Deltans for Accountability and Good Governance, converged on the Opokuma Junction of the East -West Road,  calling for the removal of the amnesty boss.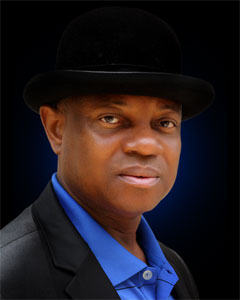 Armed with placards, some of which read: "Buhari sack Boroh now," " Boroh must go," "EFCC submit your report on Boroh," the protesters called on President Muhammadu  Buhari  to consider the fact that as 80 per cent of the amnesty beneficiaries and kinsmen of the amnesty, "We have reviewed his performance and found out that he is a failure and his non-performance is encouraging renewed hostilities and militancy."
Some of the speakers at the protest,  including Mr Samuel Sogulu,  Commander Rawlings Ezetu, Commander Ebilo of Third Phase and Opukeme Orubo, insisted that the amnesty programme under the administration of Boroh  had become an avenue for political aides and staff of the amnesty office to amass wealth at the expense of the peace in the region.