Malam Is'haq Kawu, Director-General of National Broadcasting Commission (NBC), has urged broadcasting stations not to air political campaigns before the stipulated period for commencement.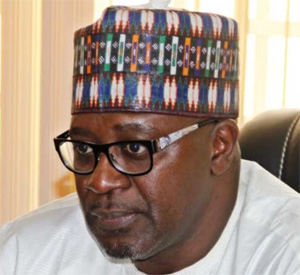 Kawu, at a news conference, in Abuja on Thursday advised broadcasters to adhere strictly to the ethics of journalism to promote democracy as the nation approached electioneering period.
The DG also urged broadcasting organisations that they had a duty to respect all extant laws related to reportage and coverage of electoral process in the country.
He said NBC was disturbed by the pattern of insensitive and inflammatory broadcasts emanating from some stations in their coverage of national crises, like the herdsmen and farmers crises.
Kawu said that the commission observed some stations deliberately and repeatedly air very inciting contents long after the events broke.
He warned stations to follow the tenets of the Broadcasting Code adding that it would follow up with appropriate sanctions, should any station continue to violate the Code.
" Just yesterday, we released the sanctions profile for Nigerian broadcast stations for the 4th quarter of 2017 and many stations have been fined for hateful and inciting broadcast.
" It is important to remind our presenters and so-called On-Air-Personalities (OAPs), that they must be professionally detached from the stories and reports of crises phenomena.
" They are to offer platforms for Nigerians to present all the sides to issues in the news, not become the subjects of these stories, as they are wont to doing on many programs.
" This is especially true of political programmes on broadcast stations, " Kawu said.
He disclosed that NBC would organise a National Conference on `Politics and Hate speech`, to present to the public the study it commissioned on hate speech.
The director general said that during the conference, NBC would also present the 6th Edition of the Nigeria Broadcasting Code, adding that 2018 would be a very busy year for the commission.
NBC in November sanctioned 23 broadcasting stations over various breaches of its broadcasting code.
The fines against the 23 stations which covered the third quarter of 2017 was put at N2.8m.
Subscribe for latest Videos