Nigeria Police Pensions Limited says it has commenced payment of the N400m saved annually from its investments to retired police personnel since January 2017.
Dr Hamza Sule, Managing Director of the company, made the disclosure in Enugu t a Pre-Retirement Seminar for Police personnel retiring between Jan. 1 and June 30, 2018 for the South-East zone.Sule said that the N400 million was not part of their pensions as the pension entitlement would still be intact.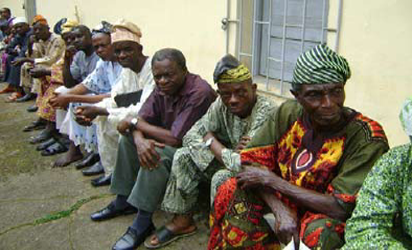 "The payment is purely a welfare incentive and not deductible from the Retirement Savings Account [RSA] balance of the retiree. Each retired police officer is to be paid a specific amount, free-of-charge, depending on his or her rank and the balance in the RSA upon completion of an application form," he said.
The MD said that the retirees and intending retiring police personnel had been taught on how to process their pension and how to lodge a complaint. "The seminar is to reveal the options and processes for processing pensions and other important questions they want to ask," he said.
Sule, however, said that retirement was never the end of life "but the beginning of a new life." "So, I will always advise retirees to get engaged with a business that would keep them active and still earn a living.
"The experience gathered for 60 years or experienced gathered while serving for 35 years should be made available for others to benefit from," he said. Some of the pensioners who spoke  described the initiative as 'highly commendable'. Mr Akwara Okoronkwo, a retired Assistant Superintendent of Police from Ebonyi said the welfare initiative was a welcome development.
Okoronkwo said the payment would enhance their pensions and improve on their lives.Another pensioner, Loveth Madu also commended the initiative and urged the company to extend the payment to pensioners in the zone.