Aminu Bunza, representing Bunza State Constituency in the Kebbi State House of Assembly, is also the Chairman, Committee on Public Account, Vice Chairman, Rules and Business and member Information, Agriculture and Judiciary Committees. He spoke to Kabir Dankatsina on many issues.
What is responsible for the recent spate of defections from the Peoples Democratic Party, PDP to the All Progressives Congress, APC in the state?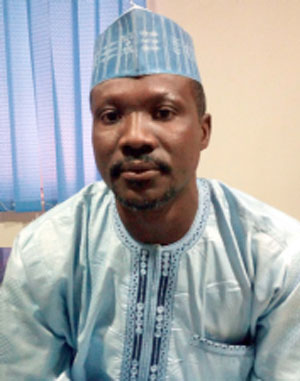 Coming ahead of the 2019 elections, it is a good omen. This development will surely assist our party, APC, to team up and ensure the re-election of President Muhammadu Buhari, Governor Bagudu and the party's other candidates at the state and national levels. I was among those who endorsed the President and the governor for a second tenure based on their tremendous achievements within just three years of being in office.
For Kebbi State, Bagudu has transformed Birnin-Kebbi with electricity, good drainage and road network. So Bagudu is our right candidate in 2019.
Recently, Governor Bagudu challenged lawmakers on oversight functions. Does it mean you have not been doing it?
No. It means we, executive and legislature, are working in harmony. We are ready to defend the rights of the electorate by supervising government's projects. Therefore, we will go round the nook and cranny of the state to supervise projects awarded by the state government and ensure that contractors do their work properly, based on agreed specifications.
It is your third year in the state Assembly. How has your constituency fared?
In 2016 I introduced an extra-mural studies scheme for indigent secondary school leavers, who failed their SSCE and NECO examinations. I recruited about 20 teachers, mostly NYSC members, and paid them allowances monthly. As a result, 40 students passed their examinations and gained admission to higher institutions.
I also convinced the state government to construct a two-kilometre drainage and 26 culverts in Bunza town; a 10-kilometre road from Bunza to Gwade village, up to Rafin Tsaka in Arewa Local Government; government renovated schools in Bunza and renovated Primary Healthcare Centre in Raha, Bunza Waje, Zogirma, Gerere, Tunga and Uwa. Government has constructed a water borehole in five communities— Uwa, Bangalasha, Damashe, Dankiri and Tiga.
On electricity, the state and Federal governments brought transformer to Bunza, to boost power supply to Gerere, Balu, Loko, Gwadi, Rutu, Tungar Baure and Rafin Taso.