Ahead of the 2019 Presidential ticket, a group, South-South Wings of Ex-Agitators, SSWA, has urged delegates to the Peoples' Democratic Party, PDP, presidential primary to support the aspiration of former vice president Atiku Abubakar, saying that he remains the only man can defeat the All Progressives Congress, APC, government in 2019.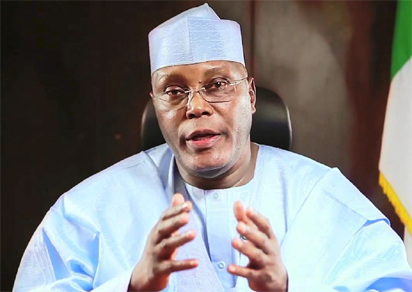 In a communiqué made available to newsmen at the end of a closed door meeting held in Benin, national chairman, General Paul Agge, popularly known as Don Agge, the group said the only solution to reclaiming the PDP mandate come 2019 is for the delegates and PDP national leadership to vote for Atiku in the forthcoming presidential primary.
The communiqué reads; "At the end of our Benin meeting, we resolved to continue sensitizing the masses,  especially the delegates for the 2019 PDP presidential primary on the need to support 'Atiku 2019 ticket'; we have carefully ex-rayed Atiku's antecedent and have come to a conclusion that it is only him that can remove Nigerians from poverty, stagnation and economic meltdown bedeviling the country which were caused by the APC- led government.
The group also urged the national leadership to make PDP primaries democratic, appealing to  delegates from the 36 states of the federation to vote 100 percent for Atiku in order for PDP to reclaim the presidency come 2019.