By Anayo Okoli
UMUAHIA—AHEAD of 2019 elections, Senator Theodore Orji representing Abia Central District has endorsed Governor Okezie Ikpeazu for a second term, saying he has done well for the State.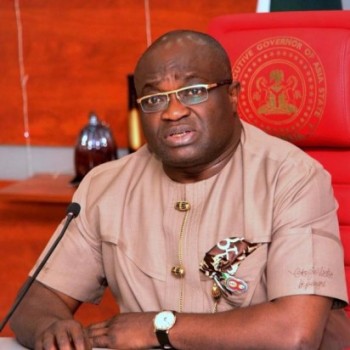 Senator Orji also urged the youths to join politics, saying it is their time but warned them not to disappoint the people.
Senator Orji who spoke while empowering 180 people from his constituency in various fields of agriculture said what he did was to complement and supplement what the governor was doing in the State.
"We are supplementing the efforts of the governor. He has done well; I join others to endorse him and his deputy, Ude Oko Chukwu for 2019", Orji said and urged the PDP members to remain faithful and steadfast in the state as according to him, the opposition cannot do anything as Abia is a PDP state.
Meanwhile, as part of his effort to encourage members of his constituent to embrace modern farming, Senator Orji, at the event gave out the sum of N18 million to 180 potential farmers to engage in various aspects of farming.
The 180 people were earlier sent by the Senator to various agriculture training institutes across the country to be trained in modern method of agriculture.