BY Kelechukwu Iruoma
Chairman of Warri South Local Government Area in Delta State,Hon. Michael Tidi says the award of"Man of The Year award bestowed on Delta State Governor,Senator Ifeanyi Okowa by Independent Newspaper, epitomizes resourcefulness.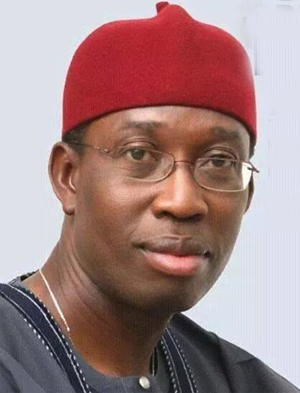 The  Council boss in a statement said:"It is in recognition of Dr. Okowa's remarkable resourcefulness,resilience and strong managerial acumen as reflected in his spread of infrastructural projects across the three senatorial districts in Delta State amid the difficult economic situation experienced in the country between 2015 and 2017″.
According to Tidi,apart from the visible infrastructural projects evenly executed by the Okowa led government in less than three years,the administration has equally generated thousands of jobs and created wealth through the YAGEP and STEP programmes as well as transformed the educational sector in the state via a strategic and diligent approach.
He posited that the"Man of The Year Award" conferred on Governor Okowa Saturday February 17,will further spur his administration in the task of developing and rebranding Warri South Local Government Area to become one of the best in Nigeria.