By Chinonso Alozie
OWERRI—Despite the cry out by Imo state chapter of the Nigeria Union of Pensioners, NUP, that there was a plot to destabilize its leadership, the government has gone ahead to include the senior citizens under the Ministry of Happiness and Purpose Fulfilment headed by the governor's younger sister, Ogechi Ololo.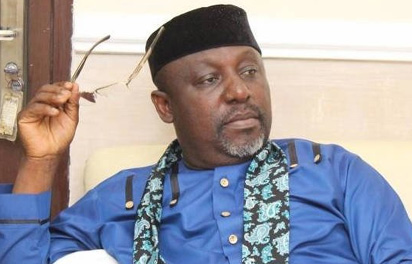 This was coming  few days after the leadership of NUP, raised an alarm that the government was still owing them between 30 to 89 months pension arrears.
Among the areas the senior citizens were said to have disagreed with the government included formation of a body known as Senior Citizens Association of Imo State, which they claimed, loyalists to the government were appointed to head the said platform.
According to the NUP, its chairman, Donatus Nwokedi, suggested that the government should follow due process in addressing the plights of the senior citizens in the state.
Nwokedi was of the opinion that the time has come for the "restoration of the statutory offices of the Head of Service, Accountant General  and the Local Government Pension Board, for the payment of pension and gratuities, as well as harmonisation of pension in the state."
It will be recalled that the Ministry of Happiness and Purpose Fulfilment, according to the new arrangement by the Okorocha's administration, would be in charge of job employment, justice and fairness."Special citizens, conflict resolution, public complaints among others have been added as part of its obligations.