The Port Manager, Tin Can Island Port, Mr Emmanuel Akporherhe, on Friday said the management had embarked on palliative measures at the Tin Can Port to facilitate trade, pending road reconstruction in the area.
Akporherhe made this known in an interview with newsmen in Lagos during an inspection of ongoing palliative measures taken to address the gridlock at the Tin Can Island Port road.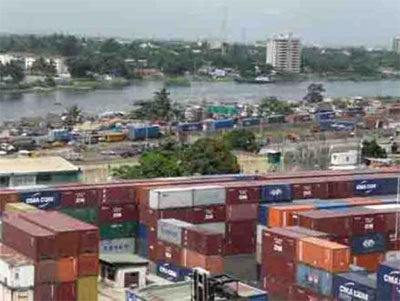 "The repair is beyond us, We learnt contracts have been awarded.
"I think very soon government is going to sort this side out because they are already working on Apapa Port road.
"For us, we just want to carry out palliative measures before the full road repair work is done," he said.
Akporherhe, however, said non-availability of holding bays was still a major problem in the area.
"If these roads are okay, there will still be no access because the holding bays are not there.
"So, by the time we have good holding bays and the roads are fixed, you will be surprised that the gridlock will be a thing of the past," Akporherhe said.
He said that many businesses had been affected by the bad roads, with losses that could not be measured.
Akporherhe assured truck operators that the Federal Government, states and local governments, as well as stakeholders were ready to repair the Tin Can Port access road.
"Look at the palliative we are putting in place prior to fixing of the road.
"If you see the Apapa road now from the top of the bridge, you can see the concrete fixing of it.
"You will discover that by the time the road is fixed, it is going to last for a very long time,"` he said.
Akporherhe said that no matter how good the road could be, if there was no proper maintenance, it would deteriorate.
He said that the Managing Director of NPA, Ms Hadiza Usman, was on top of the situation in ensuring that the port access roads are motorable to facilitate haulage.
NAN