Request tax amnesty deadline extension
By Emma Ujah, Abuja Bureau Chief
ABUJA— Nigerians, who own property in the United Kingdom, Friday, crashed Voluntary Assets and Income Declaration Scheme, VAIDS, hotlines of the Federal Ministry of Finance with their incessant calls.
Highly placed source confirmed the development, yesterday.
The level of calls, he said, might be in connection with the new UK regulation with regard to Unexplained Wealth Orders, UWOs.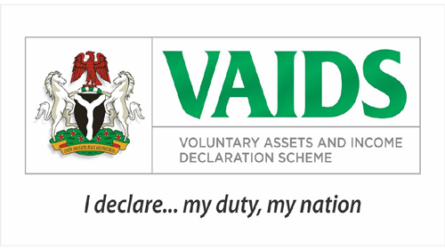 "The confidential hotlines that were provided to enable the booking of appointments had received massive calls and frantic requests from tax payers in the last 72 hours, asking for extension of time to complete their VAIDS declaration forms," the source said.
The UK Government had, last week, introduced a new law that requires foreign owners of property in the country to explain the source of their funds or risk forfeiting them to the government.
The source said the UK government orders have created anxiety among Nigerians at home and abroad who own property in that country.
According to the new law, the UWOs can be obtained for any property or combination of property valued at just £50,000 (about N25 million) or more, for which the owner is unable to explain legal source of funds.
The source disclosed that data already in the possession of the VAIDS Office in the Federal Ministry of Finance revealed that many Nigerians who own property in the UK have under-paid their taxes before transferring funds overseas to buy them.
"Most of the calls received are from high net worth individuals, including company executives, bankers and even a governor. All seem to be in panic over the prospect of losing their property," he said.
It was learned that some of the affected Nigerian investors in UK stormed the ministry last Friday without appointments, requesting to see the Minister or the Head of the VAIDS Office.
The source explained:  "Most of the enquiries are about seeking assurance from the Federal Government that the VAIDs programme can protect them from potential asset forfeiture to the UK government. Others requested to know if their names had appeared on the lists from overseas."
Vanguard gathered that the data sharing agreements between Nigeria and many countries where Nigerians are suspected to have invested stolen public funds, have unsettled corrupt politicians and even private sector operators.
Consequent upon the agreement, sources said those who fail to key into the VAIDS, thinking that their investments were hidden, would be shocked at the revelations to be made by the Federal Government at the end of next month when the amnesty will end.
Under the VAIDS, Nigerian tax payers who defaulted in tax obligations in the past are allowed to clear them.
Those who refuse would face criminal prosecution, as from April.
It was learned that engineers in the ministry and service provider have commenced works in order to restore the hotlines.