…No national suicide prevention strategy
…Suicide rate higher than regional African average
By Sola Ogundipe & Chioma Obinna
Worldwide each year, over one million people or one person every 40 seconds, end their own lives while a further 10 million attempt suicide annually according to the first global report on suicide prevention published by the World Health Organisation, WHO.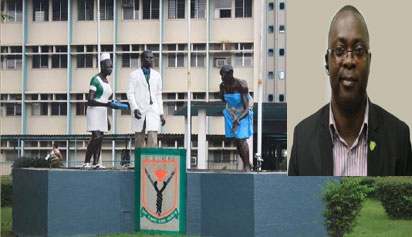 Even as 75 percent of suicides occur in low- and middle-income countries, suicide is a prominent public health problem and Nigeria is ranked 12th among countries with the highest number of suicides in Africa,  yet there is currently no national suicide prevention strategy in the country as recommended by the WHO.
Findings by Good Health Weekly show that one of the keys to reducing death by suicide is commitment, according to the WHO, is commitment  of national governments towards establishement and implementation of a coordinated multisectorial plan of action within education, employment, social welfare and judicial departments.
But, Nigeria, with a suicide rate of 9.9 per 100,000, which is higher than the African regional average of 8.8 per 100, 000, is not measuring up to expectation in its suicide response plan.
Currently,  only 28 countries   have national suicide prevention strategies, while 13 others are in the process of developing their own national strategies.
The WHO's Mental Health Gap Action Programme, launched in 2008, includes suicide prevention as a priority and provides evidence-based technical guidance to expand service provision in countries.
Similarly, under the WHO Mental Health Action Plan 2013-2020, Nigeria pledged with other member states  to work towards the global target of reducing the suicide rate by 10 percent by 2020.
While prevention is an integral part of the plan,  the goal is reducing the rate of suicide in all countries by 10 percent by 2020 . Statistics show that the global  suicide rate has risen around 60 per cent in the last 45 years and suicide is the leading cause of death in young people in many nations.
For instance the Federal Neuro-Psychiatrist Hospital, Yaba, Lagos, witnessed a 111 per cent increase in overall patient attendance and 59 per cent increase in number of new patients from January –November 2016.
In absolute figures, according to the data, there was an overall 46 per cent increase in number of admissions in 2016 (867) compared to 594 in 2015, while the community clinic attendance went up from 1,793 to 3,510, a 95 per cent increase.
Findings however show that the majority of people with suicidal tendencies do not receive psychiatric help before taking their own lives
The Lagos University Teaching Hospital, LUTH set up the  Suicide Research & Prevention Initiative and Staff Emotional Care Services, SURPIN/SECS in response to the increasing spate of suicide in the country.
Psychiatrists under the SURPIN platform expressed worry that over 90 percent of people who take their own lives were depressed even as they noted that suicide is a global phenomenon and a large public health problem  shrouded in taboo for far too long.
They agreed that suicide is a global phenomenon and a large public health problem which has been shrouded in taboo for far too long.
Coordinator of the SURPIN, Dr. Raphael Ogbolu who is a specialist in Consultation-liaison Psychiatry/Emergency Psychiatry,  regretted the absence of a national suicide prevention strategy even when the law framed suicide as a crime.
"Suicide is relatively a rare cause of death but it affects many people within the society and its influence can be extensive.
"Depression contributes 1.5 percent of deaths and major symptoms include; low or bad mood, loss of interests/ pleasure in previously pleasurable activities and loss of or reduced energy and increased fatigability."
According to Ogbolu, suicide is a global event with the World Health Organisation (WHO) reporting that up to one million people die by suicide every year, despite most cases not being reported.
"Over 3 percent of people who commit suicide must have told somebody but people wave it aside."
Ogbolu who stated that suicide cases were on the rise in Nigeria with sharp increase from 6.2 per 100,000 in 2012 to 9.9 per 100,000 in 2015 linked most suicide attempt to depression, a mood disorder.
He said  LUTH developed the SURPIN/SECS programme  to enhance efforts to help save lives and prevent death by suicide  locally and nationally.
Ogbolu noted that media coverage of suicide was significant influence on patterns and occurrences of suicide, adding that if well manage research has shown that journalists can help prevent suicidal behaviour beyond simply reducing the Werther effect.
In the view of a consultant  Psychiatrist and lecturer at the College of Medicine University of Lagos, CMUL who trailed the history of psychiatry listed some of the common mental disorders to include, schizophrenia, depression, obsessive compulsive disorder, antisocial personality disorder, drug dependence, substance abuse, ASD, attention deficit hyperactiver disorder etc.
He said in Nigeria currently the number of mental illness due to drug abuse was currently on the increase even as he identified stigmatization due to several myths about mental health, policy makers and insurance companies often reluctant to pay for help as major challenges of the 21st century.
Other challenges include; perception of the public about the mentally ill as being less competent, and as a result may avoid working, socializing, or interacting with such individuals
Debunking the myths, Ogunubi said just as people with heart diseases can be treated, people with brain disorders can also be treated.
"With proper treatment and a healthy lifestyle people with physical health diseases such as diabetes live a fulfilled lives so will a mental patient live a productive life if supported with treatment."
On the overview of scientific literature on media impacts, Assistant Director, Medical Social Services Department, LUTH, Miss Titi Tade said literature has indicted the media especially the electronic platform to have contributed a great deal in setting agenda for persons with suicidal traits.
"Celebrity model and TV personality Kylie Jenner who just delivered her daughter a few days ago having gotten pregnant at 20 for Travis Scott was cited as an example for young people, as this occurrence can trigger the youths to pattern their lives and follow suite by getting pregnant as well since they follow these important personalities with passion.
Celebrities who have ever been suicidal can share their experiences to encourage people on how they survived the challenge. By so doing they use their popularity to create positive impact on the society and not otherwise she said.
In addition persons with suicidal signs do not just commit suicide, they usually leave some form of signal or message of any kind especially on their social media page. Therefore if at any time messages like these are seen, immediate action should be taken at providing some form of help by either reporting to the police or letting their loved ones know about it, or even words of encouragement instead of leaving negative comments on their timeline that can further trigger death.
While suicide rates are highest in people aged 70 years and over, in  developing  countries, the highest rates are found among the young. Suicide is the second leading cause of death in 15-29 year-olds globally.