The Lagos State Governor, Akinwumi Ambode, Imo State Chief of Staff, Mr. Uche Nwosu and Air vice Marshal Moses Akisanmi were among 46 others who were rewarded with honorary Fellow of the Nigerian Institution of Estate Surveyors and Valuers, NIESV.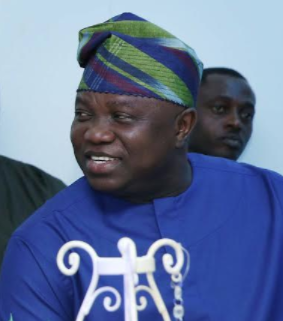 President of the Institution Esv. Bolarinde Patumola-Ajayi at the 2018 Fellows' Induction and Awards in Lagos charged the newly inducted Fellows "make sure you are professionally sound so that when you are doing anything and mention you are a member of NIESV, that will project the image of the Institute in good light."
The President however regretted that the young ones are not imbibing the tenets of the profession. "The young ones are hard to train, professionalism should be infused everything we do, " he advised.
He further advised that members should stop acrimony, infighting to be able to stop quackery practice in the profession.
In addition, the 1st Vice President, Esv. Rowland Abonta, said the inductees are members who have satisfied the pre- requisite to become a Fellow of the Institution. We regard this event as a high profile one, where members who have served 10years and above are selected to become major stakeholders in the profession.
On ways forward and how the profession can engender growth and development, he said: "There are several ways the profession can contribute to growth and development, professionalism, as Fellows they are major stakeholders that should see to the proper development of the profession which will cascade down to property, to economy and other spheres of life."
On challenges, he said: "Just like Nations, States, Associations have challenges, when challenges come we do not protest, we protest to have our views carry out solutions, challenges are bound to come and new challenges will keep coming."
Responding on behalf of the inductees, Esv. Toyin Agbalaya, said the newly inducted Fellows' shall abide by the rules governing the profession, while not forgetting to be professional in carrying out their duty.