The Nigerian Football Supporters Club, NFSC, has joined the sporting family in mourning the sudden demise of one –time image –maker of the Nigeria Football Federation, Austin Mgbolu who passed 
on Wednesday
 in Abuja.
National Chairman of the Supporters Club, Reverend Samuel Ikpea while reacting to the news of Mgbolu's death, said it was shocking to them and wondered why death is so cruel.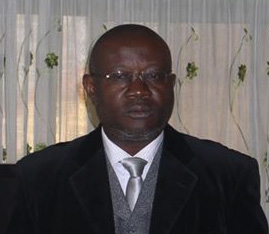 "The news of Mgbolu's death came to us like a thunder bolt. It is painful that he is gone. The NFSC mourn with Nigeria's sporting family and the NFF to which he had served diligently during his term as the NFA spokesman. We pray God to give his family the fortitude to bear the loss.
"He will surely be missed going by his antecedents and the role he played for the club during international assignments. I recall as Secretary of the NFSC that Mgbolu was always patient and had a listening ear each time he is approached to clarify issues concerning international engagements. His death is another big loss to Nigeria football," Ikpea stated.
Mgbolu, who served as public relations officer of then NFA between 1993 and 2001, was a highly conscientious, energetic and dedicated professional and left giant marks for predecessors to follow.
It was gathered that Mgbolu had a major surgery last month and appeared to have regained good health, before complications early 
on Wednesday
 morning led to his being rushed to the hospital where he died.