Nigeria Football Federation and Nigeria Breweries have unveiled a N2.5 billion  partnership deal that would see the two organisations work hand-in-hand for the development of football in the country. The signing ceremony took place at the NBL headquarters at Iganmu Lagos on Friday.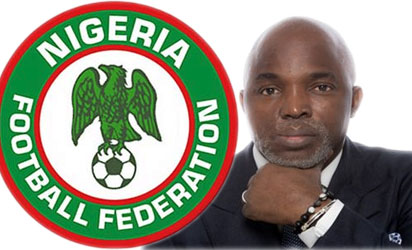 Numerous ex-Nigeria internationals including former Super Eagles captain and coach, Austin Eguavoen, Samson Sisia, Henry Nwosu, Peter Rufai, Garba Lawal, Mutiu Adepoju were present at the ceremony which marked a landmark development in the annals of Nigerian football.
Speaking at the event, Franco Maria Maggi, Marketing Director, Nigerian Breweries said "we have agreed to work together; we will learn  where possible it can work and where it can't work. Our commitment to this agreement is unequivocal as every year, what the Nigeria Football Federation can expect from Star Larger and Amstel Malta is to make it bigger and bigger." He said the NBL was aware of how passionate Nigerians were about football and the only way to impact on the lives of their loyal consumers was to promote football hence the partnership with the NFF.
In his remark, President of the Nigeria Football Federation, Amaju Pinnick said the deal could not have come at a better time than now. "We at the NFF are thrilled, not just because it is a union between two passionate football entities but because it is a union we have always yearned for. "The deal is coming when Nigerian football is going up the ladder and no doubt their joining force with the NFF can only propel that ascendancy to higher heights."