By Prince Osuagwu (Hi-Tech Editor)
The Nigerian Communications Commission, NCC, yesterday, announced the approval of two additional Infrastructure Companies, InfraCos, for South East and North Eastern parts of the country.
The approvals, according to NCC, is in a move to deepen broadband penetration in the Country.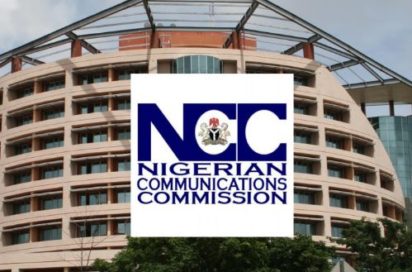 The two new Infraco licencees are Zinox Technology Limited for South East and Brinks Integrated Solutions Limited for North East.
With this approval, the number of Infracos licenced so far is four. Over a year ago, MainOne Cable Company Limited, was granted licence to provide services in Lagos while IHS also got licence to cover the North Central geopolitical zone, including Abuja.
The Infraco licences are based on the NCC's Open Access Model (OAM) which derives from the National Broadband Plan (NBP) of 2013 – 2018.
By provisions of the NBP, Nigeria is expected to attain 30 percent broadband penetration by 2018.
As part of the initiative to achieve this, NCC, as the driver of the process, has so far licensed a number of companies to stimulate broadband penetration.
These include Bitflux Communications Limited (Bitflux) for 2.3 Ghz and MTN Nigeria for the 2.6 Ghz licences. The Commission also said other licences are in the pipeline.
As at December, 2017, Nigeria had attained 22% broadband penetration.
With the licensing of four Infracos comprising MainOne Cable, IHS, Zinox Technology and Brinks Solutions, there are three more licencees for South south, North West and South west zones, waiting for approval to bring total number to seven.