By Esther Onyegbula
Lagos State Commissioner of Police, Imohim Edgar, has called for cooperation between the Nigerian Bar Association (NBA) and the police.
At a joint press conference held at the secretariat of the Ikeja branch of the NBA, the CP said the NBA is a vital partner in the dispensation of justice.
The conference was organised to douse the tension which aroused in the aftermath of the maltreatment meted on a member of the branch by some police officers in Lagos.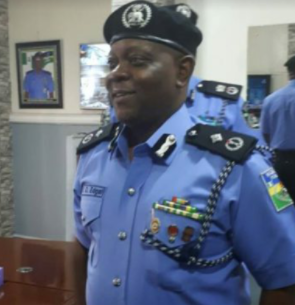 The Ikeja branch led by the chairman, Adesina Ogunlana, had planned to embark on a protest throughout the state to protest police brutality.
The CP, who said he got wind of the proposed protest through a news report, contacted the Bar leadership and pleaded with them to shelve the protest.
"You are vital partners in dispensation of criminal justice. I was worried when I heard the NBA were calling for a general protest against police. I was not against the protest but the nature of the protest," the CP said.
He added: "It is your right to call the attention of the police to where we are lacking. The only way we can gain the trust of the people is by ensuring we operates professionally and be guided by laws. I have detained the ASP and his team responsible for this incident and they are facing trials. We are partners in ensuring there is justice.
I am calling on Lagosians to continue to report policemen as per unprofessional attitudes and failures to respond to respond to emergency."
Imohimi said the state currently has 28,000 policemen, the largest in any state in the country, adding that 'we must have bad eggs.'
In his speech, the Chairman of NBA, Ikeja branch, Adesina Ogunlana, commended the CP for rising to the occasion.
"The CP has demonstrated good faith with us. We called off the protest to give respect to his (CP) office. Many citizens have been visited with police brutality and all these should stop.
The police that is trusted and loved is the police that will deliver. The quality resource of the police is human intelligent. When police becomes our friend, the citizen will also help them in community policing," he said.