By Favour Nnabugwu
National Insurance Commission, NAICOM, said it is targeting 15 more companies for the Index-Base Agriculture Insurance, IBAI.
This is besides five companies that have so far gotten approval for the initiative. The companies are Nigerian Agricultural Insurance Corporation, NAIC; Royal Exchange Assurance; Leadway Assurance; Industrial & General Insurance, IGI; and AXA Mansard Insurance that have so far gotten approval for the initiative.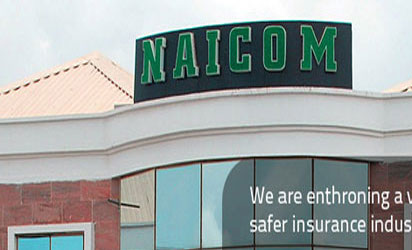 IBAI is a relatively new financial instrument for transferring agriculture risks from individuals or groups of farmers to (international) risk carriers (insurers).
Commissioner for Insurance, Alhaji Mohammed Kari at the IBAI workshop held in Abuja, said the Commission is looking forward to approving the initiative for a total of 20 insurance companies by next year.
Kari said that the ongoing synergy among the Commission, the Nigeria Incentive-based Risk Sharing System for Agricultural Lending (NIRSAL), African Reinsurance Corporation and the International Finance Corporation, IFC will immensely benefit the nation's insurance industry.
Kari said, "IBAI pays out benefits on the basis of a predetermined index (e.g. rainfall level, crop yield) for loss of assets and investments, primarily working capital, resulting from weather and catastrophic events, without requiring the traditional insurance services and that the purpose is to compensate farmers in the event of a loss resulting from shared risks (rather than individual risk) associated with weather fluctuations, disease outbreaks or poor yield."