Abeokuta – The Commissioner for Insurance (CFI), Alhaji Mohammed Kari, has warned that the Commission will no longer admit representatives at meetings meant for Chief Executive Officers of insurance companies.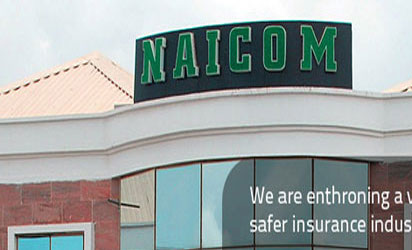 Kari made this known at the First 2018 Annual Insurers' Committee's Retreat held in Abeokuta on Saturday.
The theme of the retreat is: "Repositioning the Insurance Industry in Nigeria for Self-Actualisation and Growth''.
"The idea of the Insurers' Committee was borrowed from the Bankers Committee and it is a platform for the highest echelon of the insurance industry.
"It consists of top management of NAICOM and the CEOs of insurance companies who are to dialogue on issues, challenges and proffer solutions for the development of the insurance sector.
Kari said that the commission expected that attendance at the committee's meetings and retreats should be imperative and not optional.
""However, it is sad to note that this is not the case.
""Even when notices were given, some CEOs would give reasons not to attend and would send representatives.
""These 'representatives' have no voice or mandate to accept or disagree a decision because they need to report back to the CEOs.
""This would no longer be acceptable, you are either present with us or absent against us.
""There is need to involve those being regulated in policy making and initiatives of the industry.'' Kari said.
The commissioner said that the retreat would redefine the industry and increase its contributions to national development.
""The industry has come short in its contribution to national development and other expectations like evolving financial services to the deprived part of the Nigerian population.
""However, in the last few years, the insurance industry has witnessed series of changes due to reforms embarked upon by NAICOM.
""These reforms include Financial Reporting Reforms, No Premium No Cover; Corporate Governance Code, Risk-Based Supervision, Information and Communication Technology Advancement, Financial Inclusion and Claims Settlement, all aimed at building confidence, among others, " he said.
According to him these changes are imperative and have added considerable impact on efficiency, market structure and performance in the insurance industry.
""We are not also ignorant of the huge potential available for the industry to attain a lofty height within and outside the Nigerian economy.
""These potential would remain in our imagination if we do not take advantage of them.
""For us as the industry regulator and supervisor, we have chosen to elevate the regulatory ladder.'' Kari said (NAN)