At least 19 people were killed and dozens injured when a double-decker bus toppled over in Hong Kong Saturday evening, police said.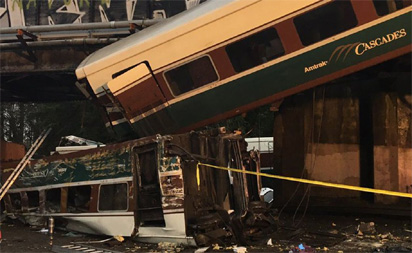 Photographs on local media websites showed the bus lying on its side with its roof torn off by a road near the town of Tai Po in the northern New Territories.
Rescuers were attempting to reach passengers trapped in the wreckage, although police were unable to say how many were still inside the bus.
The dead included 17 males and two females, police said.
It was not immediately known what caused the accident.
Deadly accidents are rare on the southern Chinese city's public transport system, which it promotes as one of the best infrastructures in the world.
The city's worst road traffic accident occurred in 2003 when a double-decker bus collided with a truck and plunged from a bridge, killing 21 people.
In 2008, 18 people were killed in another bus crash.
The safety of Hong Kong's waterways has also remained under scrutiny since 39 people were killed when a high-speed ferry and a pleasure boat crashed in 2012.