At least 16 civilians, including four children, have been killed in Syrian Government airstrikes targeting rebel-held areas near the capital Damascus, a monitoring group said on Tuesday.
The planes hit Haza, Harasata, Douma and Hammouriyeh, all in the Eastern Ghouta region, the Britain-based Syrian Observatory for Human Rights said.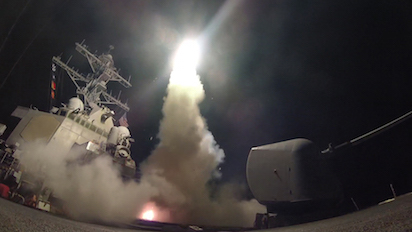 Activists in the region said dozens were also injured.
Tuesday's toll brings the total number of civilians killed since December in airstrikes on Eastern Ghouta to more than 300, according to the Observatory's count.
Rebel retaliatory shelling on the city of Damascus and its outskirts has also killed some 74 people since November, it added.
Eastern Ghouta, hit by heavy shelling and regime airstrikes for the past two months, has been under siege by Syrian President Bashar al-Assad's forces for more than four years.
A total of 400,000 people in the region have been largely cut off from humanitarian aid since 2013.
Several attempts to establish a permanent ceasefire in Eastern Ghouta have since failed.
In recent months, the Russia-supported Syrian forces have regained ground from Western-backed opposition fighters and militants.