By Chinonso Alozie
OWERRI—FOLLOWING the shooting of teargas at protesters and journalists by Police officers in Owerri, plans have been concluded to petition the Inspector General of Police, IGP, against Imo State Commissioner of Police, Mr. Chris Ezike.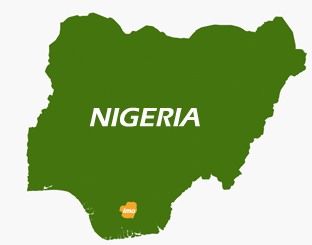 A community leader from Ihiagwa in Owerri West Local Government Area, Mr Sam Anokam confirmed this yesterday to newsmen in Owerri.
The petition is said to be on the involvement of the Police in the matter between the Federal University of Technology, Owerri, FUTO, and the host community, Ihiagwa over land dispute, as well as their encounter with the Police during the last protest.
Anokam said: "I have been in this struggle highlighting the anomally on FUTO land acquisition and the impact on the host communities.
"Communities give out land to government for development purposes. It is based on due process. Due process in land acquisition implies that we have consultations with the host communities. An acquisition that engulfs the habitation area is punitive and cannot stand.
"It has been a disputed area and sometimes, the Police will come and arrest the youths and I will go and explain to them."