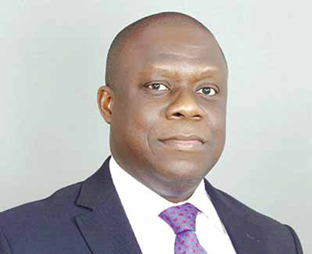 *Kazeem-Adeniji-Lagos-AGF
By Abdulwahab Abdulah
lagos—THE Lagos State Attorney General and Commissioner for Justice, AG, Mr Adeniji Kazeem, has said the state decided to develop an  Electronic Real Estate Litigation System, ERELS, to curb sharp practices and reduce litigation in the real estate sector.
Beside, the commissioner said the state government intends to reduce litigation in properties and to ease the process of doing business in the sector.
The AG, who spoke while unveiling ERELS, in Ikeja, said the electronic system was designed to provide easy access to real estate information especially on the status of such property.
Represented by the Solicitor General, Mrs Funlola Odunlami, Kazeem said the system was designed in line with the administration's drive to promote information technology in the state.
According to him, "the world we know today is at the click of a button technology driven and the Lagos State Government is certainly in trend with the time. We have been working endlessly to ensure that Lagos is not left in the dark ages. This is why several initiatives and steps are being taken to make Lagos State as technologically driven as possible."
The Attorney General said the system "will offer end-users the platform for "filing a 'Lis-Pendens' (pendkng cases) entry which may be uploaded on the    'Lis-Pendes online system, thus giving actual and constructive notice to the public and innocent purchasers".
Kazeem described the real estate sector as one which records a very large turnover within the economy of the state, adding, "with the vision of becoming the largest economy in Africa, it is expected that the level of economic and commercial  activities in Lagos State would experience an unprecedented level, height and pace."