By Temitope Akinbami
Epe, the home town of Governor Akinwunmi Ambode, hosted the 377 councillors of the 20 Local Government Areas and 37 LCDAs of Lagos State during which they elected their new leaders for 2017- 2021.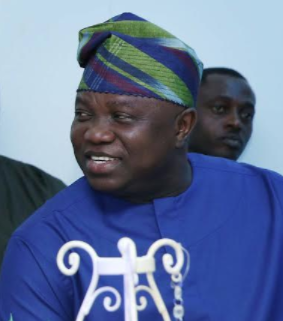 The meeting was held at Epe Local Government Secretariat and had in attendance a member of the state House of Assembly, Hon. Turbo Abiodun, royal fathers, LGA Chairmen from Epe Division and representatives of the state government.
In his inaugural address, the new President of the Forum of Councillors, Hon. Nurudeen Alowonle Alimi, from Igbogbo Bayeku Local Government Area, appreciated his colleagues for giving him the opportunity to lead, saying he will not disappoint them. He promised to use his leadership of the forum to promote good relationship among LGA legislatures, the executives and the administrative staff in Lagos.
"We shall ensure prompt delivery of dividends of democracy to the people at the grassroots and not play politics with the interest and needs of the state", Alimi said.
"We are the overseers at the grassroots. We know the challenges. We are appealing that as parliamentarians at the LGA level, we should be independent as that is the only way the effective performance of our mandates of oversight of the executive and the making of good laws can be guaranteed. The state and federal governments should do all in their power to make local government legislatures independent".
The forum Chairman pleaded for the creation of more LCDAs in Lagos to further get government closer to the people.
Tobun Abiodun, member, Lagos State House of Assembly representing Epe Constituency 1 and who represented Governor Ambode at the occasion, urged the forum members to live up to their responsibility by promoting good governance at the grassroots.
On his part, Hon. Solomon Gbinigbin, Leader of Yaba LCDA, advocated a law that will guarantee the autonomy of the legislative arm of the LGA in terms of budget while saying the good works Ambode is doing in Epe should extend to other local governments in the state.