BY BOLUWAJI OBAHOPO
LOKOJA – Kogi State government has launched her online Agricultural Market place which will connect farmers to the world.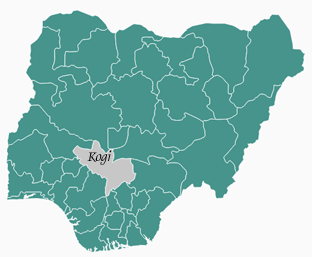 Managing Director, Kogi Agricultural Development Project (ADP) Mr Oyisi Okatahi who revealed this yesterday while speaking with newsmen said the scheme is made possible due to the commitment of Governor Yahaya Bello in making Kogi the foremost Agricultural State in Nigeria.
He said "The digital market will also enable farmers to fully dispose their produce, help in mitigating against lose of profit to middle men. It will also help prevent their goods from getting spoilt since buyers could offtake their produce even before harvest.
"The strategy is for extension agents to help farmers list their produce online and get the best prices for their labour."
Okatahi said the state Governor, Yahaya Bello has given ADP marching order to implement a project that will benefit the people every single month, starting from last year November; a development he said gave birth to the Kogi Agricultural Summit in December; rice Processing at ADP and Cassava City in January; and now the Online Agricultural Market Place in February.
He encouraged youths to key into the agricultural revolution of both the State and Federal government as this is a good way of gaining employment rather than waiting for white-collar jobs.
He said the digital agricultural market place can be accessed on kogiadp.org, stressing that the exchange is open to all farmers in Nigeria, and not restricted to Kogi State alone.c