Ben Agande, Kaduna.
The Kaduna state government in the early hours of Tuesday demolished the factional office of the All Progressive Congress located on Sambo road in the heart of the city.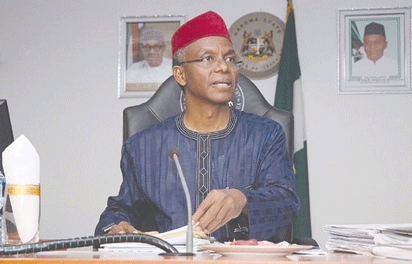 The office was opened last week by a faction of the party loyal to Senator Suleiman Hunkuyi and other members of the party opposed to governor Nadir El Rufai.
The one story building is owned by senator Suleiman Hunkuyi.
The demolition was allegedly supervised by heavily armed security personnel made up army and police.
In a tweet confirming the incidence, senator Hunkuyi wrote: "It is on record that few months back, @GovKaduna Mallam @elrufai marked another property of mine in Hunkuyi town for demolition but residents of the area prevented the officials from demolishing it. Today, he came well prepared with military men to destroy my house at Sambo Road".
Details later