By Jimitota Onoyume
WARRI—IJAW Youth Council, IYC, has flayed the  continued detention of about 49 youths from the Niger Delta region for over a year allegedly by  the Department of State Services, DSS.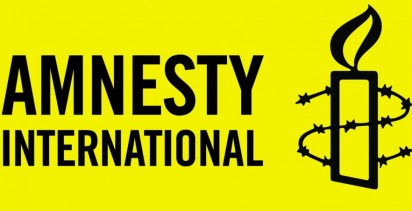 Speaking in Warri, Delta State yesterday,  on the heels of the   2017/2018 report of  Amnesty International, on alleged human rights violations in the country, president of IYC, Mr Eric Omare, said the DSS had allegedly ignored court orders to release the detainees.
He hailed the report of Amnesty International, stressing that it truly captured the level of alleged abuse of rights in the country.
Omare also enjoined the rights body to extend its investigations to the Niger Delta  region, adding that it should also prevail on the security body to release the  youths allegedly in their custody .
His words: "We hail Amnesty International for exposing human rights violations in Nigeria in its 2017/2018 annual report which was released on February 22, 2018. The Amnesty International report is a true reflection of the human rights situation in Nigeria. There is very little difference between the human rights situation during the military era and the current Buhari administration. Under this administration, the rights of Nigerians are violated with reckless abandon without regard to the fact that we are in a civil administration.
"At the time of issuing this statement,  about 49 Niger Deltans have been in the detention facilities of the DSS for more than one year without trial. In some of the cases, competent courts of law established by the Constitution of the Federal Republic of Nigeria 1999 (as amended) have ordered their release but the DSS refused to comply with the release orders in disrespect of the court orders. This is unthinkable in a democratic government where the rule of law is the cornerstone of governance. It is a dangerous precedent for security agencies established by law to disrespect the orders of court in a democratic government. If the authorities have any case against those detained, then, they should be charged to court and not kept in indefinite detention."
"The illegal detention of Niger Deltans in different detention centres is in addition to the daily violation of human rights in all parts of the Niger Delta region in the name of various security check points especially in the riverine areas where people are subjected to all sort of dehumanizing treatments. It is in this regard that we call on Amnesty International and other international human rights organisations to extend their search light and investigation of human rights violations in Nigeria to the Niger Delta region as well. We also call on the international community to prevail on the Nigerian government to release the 49 Niger Delta youths currently in DSS detention and other Niger Deltans illegally detained."