By Chinonso Alozie
OWERRI—FOLLOWING the unrelenting moves to get endorsement from Governor Rochas Okorocha, for 2019 gubernatorial election in the state, a section of youths of the All Progressives Congress, APC, has endorsed Okorocha's son in-law, Mr Uche Nwosu, for the plum position.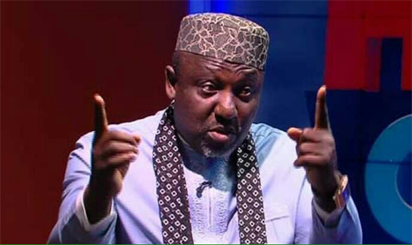 Nwosu's endorsement came few days, after members of the South-East Actors Guild of Nigeria, led by the Zonal President, Mr. Ikechukwu Ezenagu, gave Madumere, an award as the best deputy governor, in the region.
Vanguard gathered yesterday  that pro Nwosu's group may have viewed the move as  overreaching in the game of endorsement.
Following this development, one Jeff Nwaoha, mobilised scores of youths said to be APC, members, in the state, to a hotel where they were said to have endorsed the governor's son in-law as a sole candidate for the APC, gubernatorial election.
Vanguard was told that the group also planned to purchase a nomination form for Nwosu.
It will recalled that, among the twenty seven local government areas, that were reported to have endorsed the governor's son in-law,  included Nkwerre and Ikeduru.
While the Deputy Governor, Madumere, apart from his own local government, Mbaitoli, is faced with the challenge of stretching his ambition to other areas, at least for more endorsement game.