By Chioma Onuegbu
Eket — Moves by an ad-hoc committee set up by All Progressives Congress, APC, and headed by Governor  Nasir  el-Rufai of Kaduna State, to reintroduce the abrogated offshore/ onshore dichotomy have drawn sharp criticism from Akwa Ibom State leaders.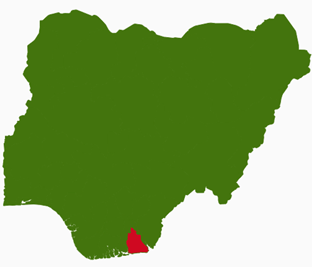 The committee which has since submitted its report, had recommended among others, the re-introduction of resource control by stating specifically that oil mineral found onshore should belong to the Federal Government while that  found offshore should be owned by the states.
Akwa Ibom State is a major beneficiary of the  abrogated dichotomy as most of its oil resources are found offshore and this has earned the state much revenue from the  derivation principle.
Addressing newsmen yesterday in Uyo, the leaders, under the aegis of Akwa Ibom Leaders Vanguard, warned that any attempt to reintroduce resource control would amount to creating crisis in the Niger Delta region of the country.
Speaking on behalf of the leaders, Senator Anietie Okon said the party's position on resource control clearly portends an "irredeemable disaster for Nigeria," adding that the report has once again uncovered the evil agenda of the APC.
"We want to state explicitly and unambiguously, our concern and consternation about the ambivalent and duplicitous  position of the APC." he said.
The Peoples Democratic  Party, PDP, chieftain,  Senator Okon said the report brings to the fore the unlimited confusion which according to him is the hallmark of the APC that the country has been subjected to in the past three years.
He wondered why the bigwigs of the APC in the South South region are "dangerously quiet over the calculated attempt to subtly reintroduce through the back door the vexed onshore/offshore oil dichotomy that has long been settled in Nigeria.
"Akwa Ibom will never accept any recourse to onshore/offshore dichotomy. Nigeria is at a threshold of history that will make or mar her as a nation.  We are saying no to illegal reintroduction of a settled matter of onshore /offshore dichotomy. It is an expensive joke taken too far and Nigeria might not survive this one."
He also picked holes in President Muhammadu Buhari's new year message on the plans to construct a rail line to Maradi  linked to Niger Republic while many states in Nigeria do not have any rail link.
He called on the APC to come to terms with the reality regarding true federalism that has been overwhelmingly endorsed by Nigerians as the only credible pathway to sustainable development and continued existence of Nigeria as indivisible entity.