The Billitar Maroobe Pastoralist Association of Nigeria, BILMPAN, has appealed to President Muhammadu Buhari to prevail on Jigawa State government to return their grazing lands to members.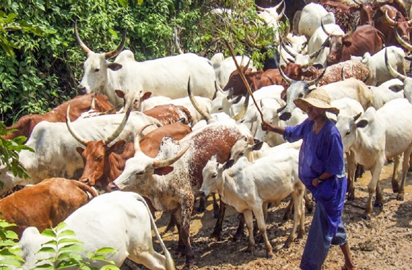 Alhaji Ya'u Malammadori, a Board of Trustees, BoT, member of the association, made the appeal in an interview with newsmen, yesterday.
Malammadori alleged that Governor Muhammad Badaru seized the grazing lands from its members in various parts of the state without providing alternatives, leaving pastoralists in Jigawa in a difficult situation.
His words: "Since Badaru seized these lands from us, we do not know what to do and where to go with our animals. We are in dilemma because we are also indigenes of Jigawa State and citizens of the country.
"We wonder why he should deprive us of these privileges and rights. The grazing lands have been in existence since colonial era.
"We are calling on President Muhammadu Buhari to quickly intervene because we are also indigenes of the state; we don't have any place to go."
He stressed the need for the Jigawa government to return their grazing lands to prevent members of the association from moving from one place to another in search of pasture for their animals.