By Umar Yusuf
YOLA— THE Osinbajo Committee on Farmers/Herdsmen conflict has recommended that all the three tiers of government should device ways such as census, gazetted reserves, control of foreigners' influx to identify herdsmen in their areas and curb the menace of influx of foreign herders.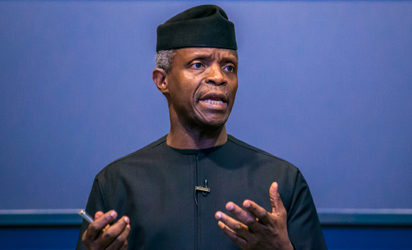 The Ad Hoc Committee of the National Economic Council, NEC, headed by Governor Dave Umahi of Ebonyi State made the recommendation in a resolution after a stakeholders meeting in Yola, Adamawa State capital.
The committee noted that since it was alleged that foreign herders were responsible for most of the conflicts with farmers across the country, proper census and identification of the herders in a particular area will curb the intrusion and atrocities of their foreign counterparts.
The committee also recommended that state and federal governments should group the herdsmen into gazetted reserves to ensure peaceful co-existence between herdsmen and farmers.
Governor Umahi, while reading the committee's recommendation, also condemned the rampant killings and destruction of property in the state, saying "both parties need peace at this crucial moment."
He appealed to the warring groups that all clashes, killings and hostilities must stop while decorum be maintained when presenting their claims to enable the committee do a thorough job that will stand the test of time, while finding a lasting solution to the skirmishes.
Roll call
The meeting brought together representatives of the traditional rulers from Numan, Demsa, Lamurde, Shelleng and Giriei; farmers, Miyetti Allah, women group, Christian/Muslim groups, security operatives and other stakeholders.
The committee maintained that livestock production should be encouraged by the Central Bank of Nigeria, CBN, through the development and equipping of grazing reserves in states, where they existed, such as Adamawa.
The committee further noted that Adamawa State had 31 grazing reserves of 105,646 hectares of land, of which the state government submitted that some of these gazetted reserves had been encroached upon.
… creates sub-committee
Governor Umahi, thereafter, set up a sub-committee, with the Deputy Governor as Chairman, six members from Miyetti Allah, 10 from the five local government areas, 10 members from the state government, including the Commissioner for Livestock Production.
Others are Professor Alikison Voh, Usman Ibrahim, six traditional rulers, six members each from CAN and Muslim Council, all security agencies and six members of the farmers' council.
Earlier, Governor Mohammed Jibrilla of Adamawa State, represented by his deputy, Martins Babale, had described peace and unity as panacea for growth and development, saying dividends of democracy cannot be achieved in an atmosphere of chaos.