Abuja – Mr Benson Obounu, the deputy governor of Benue, says the country's economy will improve if stakeholders encourage engineers to produce home made commodities.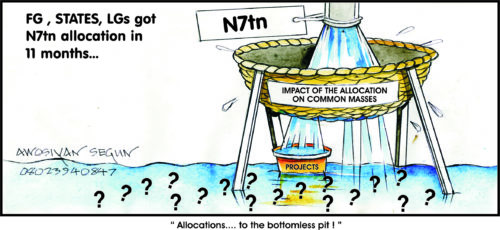 He said in Abuja on Friday after the investiture ceremony of Nigerian Institution of Mechanical Engineers that the country had the potential, including manpower, to develop stronger economy.
Obounu insisted that emphasis should be on how the country could move from consuming to producing nation.
"What is lacking in Nigeria today is the fact that we are not producing. No economic growth without production.
"We cannot be in the service world all through; trade and investments will only spring after production and you ought to have an object before you can sell it.
"We should have a productive base, otherwise, there is no way economy can grow,'' he said.
He described mechanical engineering as the centre of all engineering, stressing that the economy would not grow without the serious input of mechanical engineers.
"Engineers are the brain behind production in any economy and that is why I am urging them to take the bull by the horn.
"We must move from peripheral services to how we can provide solutions; our institutions must move from fabricating to real manufacturing,'' he said.
In a separate interview, Mr Ikemefuna Obi, Chief Operating Officer, Downstream in Nigerian National Petroleum Corporation (NNPC), also said engineering was fundamental to human development.
He said NNPC would continue to support Nigeria Institution of Mechanical Engineers by ensuring that engineering projects were awarded to indigenous firms.
Similarly, Sen. Ali Wakili, Chairman of the Senate Committee on Poverty Alleviation, said he would intensify effort to see how Polytechnic Amendment Act Bill could be passed as soon as possible to encourage engineers.
"We have not been particularly pleased that people think the Nigerian engineers are not good enough.
"Some comments about them are erroneous, talking down on Nigerian engineers, especially when it has to do with railway technology, it is disheartening,'' he observed.
The high points of the investiture included the inauguration of Mr Robinson Ejilah as the 13th National Chairman of Nigeria Institution of Mechanical Engineers.(NAN)