A community-based organization, the Ugborodo Integrity Front has commended the Delta State government for getting rid of the criminal elements that have held the community hostage in recent times.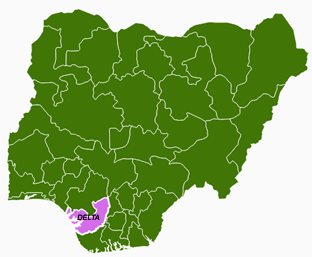 The group, in a statement signed its coordinator, Mr. Zion Ereku, said the directive of the governor to the military and the police to enter the community and subdue the criminals terrorizing the the people and unleashing all kinds of mayhem in the area was a welcome development.
Ereku, urged the people of Ugborodo not to be deceived by the "antics and spurious claim of some individuals going about claiming to be responsible for freeing the community from the hoodlums'stranglehold, noting that the people of Ugborodo Community and environs will remain indebted to the governor.
"Such unsavoury individuals have always been part of the problems that have consistently bedeviled the community. The government must ensure that these individuals do not hijack the process of sanitizing and stabilizing the Ugborodo community," said Ereku.