commissions branch secretariat
ORGANISED Labour berated Federal Government's failure to arrest increasing expatriate quota abuse by multinationals operating in the country.
Speaking at the commissioning of the multi- million naira Kwara/Kogi/Niger branch secretariat  for National Union of Food Beverage and Tobacco Employees (NUFBTE) in Ilorin, its  President , Lateef Oyelekan  lamented government's  lack of political will to address the menace, saying it had compounded the employment problems in the country.
"Our government should take this issue of expatriate quota abuse seriously and take a decision that will be beneficial to the country just as Government of Ghana has done", he said.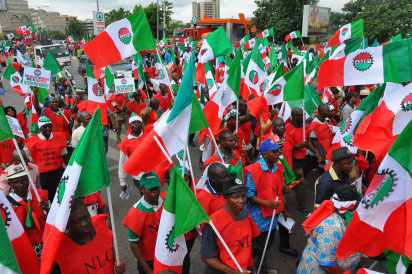 According to him,  the law of the country only allows expatriates on technical ground, but lamented that the multinationals operating in the country no longer respect the law.
According to him, the companies now bring in exapatriates as line managers, accountants, sales and marketing managers and other jobs that Nigerians are more qualified for.
He said: "Government should ensure that no expatriate comes in for a job that Nigerians can do. Specifically, marketing and sales, when you make a foreigner to be a marketing director, what does the person know about our terrain and market?
"Most of our jobs have been taken over by the expatriates and we continue to complain of rising unemployment in the country."
Oyelekan said organised labour will no longer tolerate Nigerians playing second fiddle in Nigeria.