By Oboh Agbonkhese
Lagos—The Federal and state governments have been urged to, among other suggestions, establish cancer research institutes across the country, make cancer treatment free and provide funds for medical students interested the field to study abroad.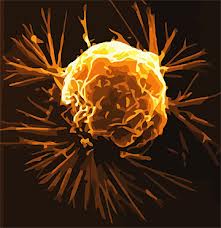 The suggestions were made at a programme, tagged: 'Love and Care at Valentine: Raising Awareness on Cancer', organised by the Temilehin Leukemia Foundation and National Union of Textile, Garment and Tailoring Workers of Nigeria, NUTGTWN, in Lagos.
The CEO of Temilehin Leukemia Foundation, Mrs Janet Oyedele said: "The inability of every day Nigerian to afford treatment for cancer is made worse by the unavailability of the right equipment in the country.
"There is need for government at all levels to be involved directly. The leaders can afford to go abroad for treatment. But when this disease kills anyone, they are brought home. Nigeria is not a burial ground."
In his address, the Secretary-General of NUTGTWN, Mr. Issa Aremu, who was represented by Mr. Ismail Bello, the Deputy General Secretary, said love between couples at valentine is incomplete when the country is at an unofficial civil war. He urged leaders to put the people first, which will mean making health care available for the sick.