By Victor Ahiuma-Young
FOLLOWING recent "Executive Order" signed by President Muhammadu Buhari, forbidding foreigners from taking jobs Nigerians can do, organized labour, has demanded for a national audit of workplaces across Nigeria, to determine  culprits.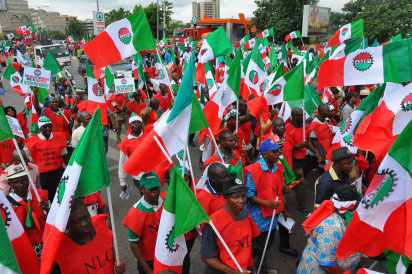 Labour  argued however that Nigeria's Labour Laws, conventions, international codes and practices, immigration requirements including the Local Content Act of a few years back all have in them clauses that ought to protect Nigerian jobs but all have been violated with impunity.
According to Labour, "President Buhari should set up a tripartite body that would ensure and monitor compliance to avoid allowing it go the way of other measures that have been put in place in the past to check this growing fraud and sabotage of our nation's quest for development."
Speaking through the United Labour Congress of Nigeria, ULC, labour commended the action of President Buhari, saying: "This bold initiative is in furtherance of government's drive to domesticate and Nigerianize our consumption and purchasing patterns by focusing on promoting local content."
ULC contended however, that it was "not enough to make such pronouncements but what is critical is for the President to muster enough courage and will to ensure compliance.
In a statement by its President, Joe Ajaero, ULC said among others: "We have noted repeatedly and have drawn the attention of the government to the various anti-Nigeria practices going on in our respective workplaces especially in foreign owned entities. We have talked about the implications of this for national development and have pleaded that something be done urgently to stem this wickedness before it destroys our nation eventually. We salute the President but urge him to quickly go beyond this Order and take steps towards ensuring that it is felt in our workplaces. It is a policy that if pursued with vigour will truly make serious impact in many areas of nation's industrial processes and bolster our collective quest for development as a nation.
"We therefore call for a national audit of our workplaces to discover organisations that are involved in this sabotage and haemorrhaging of our jobs."