….Telco set to launch 4G in Lagos, other Cities in coming months
Leading telecoms operator, Airtel Nigeria, today, officially announced the deployment of its 4G (LTE – Long Term Evolution) service in the historic city of Ibadan at an electrifying event attended by a broad stakeholder group comprising key government officials, traditional rulers, corporate bigwigs and telecoms consumers across Oyo State.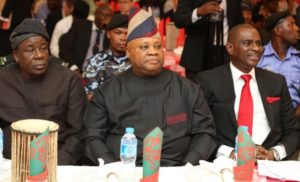 Airtel says its Ibadan 4G launch signals a new dawn in the Nigeria's telecoms landscape and a foretaste of its quest to provide seamless and reliable mobile Internet experience across key cities in Nigeria in 2018.
Chief Executive Officer & Managing Director of Airtel Nigeria, Segun Ogunsanya, while speaking during the event, said with the 4G launch, Airtel will power people, businesses and cultural advancement through technology in Ibadan.
"Airtel 4G will help drive growth, spread prosperity and empower the highly enterprising people of Ibadan to fulfill their potentials and realize their dreams.
"Our commitment is to deliver 4G Service that works to Nigerians as we will dramatically improve mobile Internet experience for telecoms consumers across the country.
"Indeed, Airtel is committed to strengthening its position as a true pioneer of innovation in the Nigerian telecommunications domain, as this is in line with our overall corporate vision of becoming the mobile Internet service provider of first choice for every Nigerian," he said.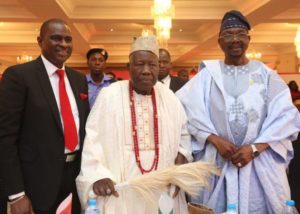 The Airtel CEO also confirmed that the telco will be rolling out its 4G service in other cities across the country in the coming months.
Commending Airtel for the 4G launch, the Chairman, Nigerian Communications Commission, Senator Olabiyi Durojaiye, said Airtel's upgrade and expansion to a 4G network in Ibadan will definitely improve telecommunications services and drive economic growth.
"NCC is happy to celebrate with Airtel on this milestone and on other efforts aimed at achieving robust and extensive network coverage in Nigeria," he said.
The Deputy Governor of Oyo State, Chief Moses Alake Adeyemo, hailed Airtel for deploying 4G in Ibadan, saying that he is glad that Airtel Nigeria has chosen Ibadan to pioneer the launch of its revolutionary 4G service.
He asked the people of Oyo state "to use what has been given to us today to empower ourselves and patronize Airtel Nigeria."
Also speaking at the event, the Chief Commercial Officer of Airtel Nigeria, Ahmad Mokhles, said the company has simplified the process of connecting to its 4G network just as it is rolling out specific offers that will delight all telecoms consumers regardless of their income level and social status.
According to Mokhles, "to enjoy the Airtel 4G, you can swap your existing Airtel SIM to an Airtel 4G SIM, or purchase an Airtel 4G SIM in any of our retail outlet in Ibadan. Upon swap or purchase, you will instantly begin to enjoy the Airtel 4G experience. And the great part is that Airtel will gift you a 4gig of data plus an additional 25% data bonus for next three months for plans above N500.
"We are also going the extra-mile to ensure that we deliver 4G experience to every door step in Ibadan as we are currently discussing with our various partners to roll-out affordable devices (MIFI and Smartphones – 4Genabled) to our customers."
The event, which held at the Ibadan Cultural Centre, featured cultural performances as well as a live demonstration of the Airtel 4G experience.
The event was attended by several top dignitaries including Deputy Chairman, House Committee on Communications, Senator Ademola Adeleke; Chairman, House Committee on Communications, Hon. Saheed Akinade Fijabi; the Olubadan of Ibadan, HRM Oba Saliu Adetunji, Aje Ogunguniso 1; Director-General, National Office for Technology Acquisition and Promotion, Dr. Dan Azumi Ibrahim and Executive Commissioner, Stakeholder Engagement, Nigerian Communications Commission, Mr. Sunday Dare, amongst several others.