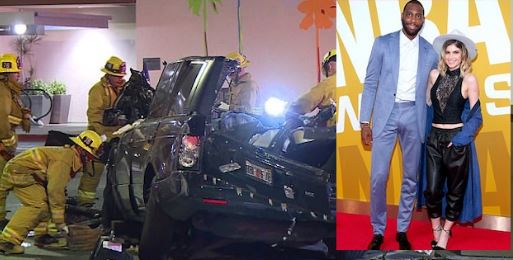 Ex-NBA star Rasual Butler , wife die in horrific crash
Former American basketball star, Rasual Butler and his American Idol wife, Leah LaBelle, have died in a horrific crash when their speeding Range Rover flipped over in California on Wednesday.
Butler, 38, who played 13 seasons in the NBA from 2002 to 2016, crashed his Range Rover near Studio City in Los Angeles around 2am local time, according to TMZ. The vehicle reportedly hit a parking meter before slamming into a wall and flipping over.
Police believe he was speeding at least twice the 35mph speed limit.
Butler's wife Leah LaBelle, 31, was a contestant during the 2004 season of 'American Idol.' LaBelle was a Canadian-born American R&B singer.
She signed a production deal in 2011 with LA Reid, Jermaine Dupri and Pharrell Williams and released a five-song sampler.
Rasual is survived by his daughter Raven from a previous relationship.
A Philadelphia native, Butler attended La Salle University before being drafted in the second round of the 2002 NBA Draft. He averaged 7.5 points and 2.4 rebounds over 809 games between the 2002-03 season and 2015-16.
Known as a three-point threat, Butler retired with a solid 36.2 percent mark from behind the arc.