By Perez Brisibe
PATANI – PRESIDENT emeritus of the Ijaw Youth Council, IYC, Dr. Chris Ekiyor, yesterday said he and other travellers along the Unenurhie axis of the East-West road, Delta State, escaped death by the whiskers when gunmen suspected to be Fulani herdsmen allegedly opened fire on them.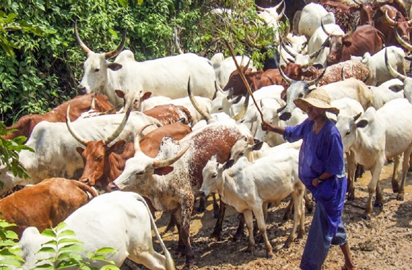 Two of the gunmen according to Ekiyor, reportedly invaded the ever busy East/West road at about 6:30p.m on Wednesday, and opened fire sporadically on travellers along the road.
Describing the attack as "unfortunate and an attack on the Ijaw nation," IYC president, Owielaemi Pereotubo said "the Ijaw nation would not fold its arms and watch while terrorist attack its people."
While Ekiyor escaped unhurt, Vanguard gathered that six of the victims were Wednesday rushed to the Patani general hospital for medical attention with two sustaining gunshot wounds.
Ekiyor who recounted his ordeal to Vanguard at his Patani country home, said though he narrowly escaped death, his car was shot at while six persons including a serving member of the Nigeria Youth Corps Service, NYSC sustained various degrees of injures during the incident.
Ekiyor, a former commissioner for commerce and industry in Delta State, maintained that the hoodlums whom were dressed in Fulani attire including Fulani hats, were armed with AK 47 rifles.
He said: "When I heard the first gunshot, I thought it was a tyre burst, but unfourtunately, this was subsequently followed with sporadic gunshots.
"Unfortunately, the vehicle behind me was not so lucky as a NYSC member and another female passenger sustained various degrees of gunshot wounds.
"The NYSC member sustained gunshot wounds in both arms and the left side of his chest."
Speaking to Vanguard on the incident, Owielaemi said: "The Ijaw people are capable and very fit to defend ourselves as the Ijaw nation would not fold our arms while these terrorist attack us.
"This is gradually becoming a handshake taken to far and at the right time, we would take a decision on the matter and defend ourselves."
Efforts to speak with the Delta State police public relations officer, DSP Andrew Aniamaka on the matter was fruitless as he promised getting more details on the incident but was yet to do so as at press time.