..Splashes cash gifts on beneficiaries
Senator Gbenga Ashafa, in partnership with Small and Medium Enterprises Development Agency of Nigeria organized a 5-day entrepreneurship skill acquisition training program for 120 beneficiaries.
Ashafa, representing Lagos East Senatorial in partnership, at the graduation ceremony in Lagos at the weekend, explained that the 5-day entrepreneurship training commenced on Monday 12th of February, 2018 and ended Friday, 16th February 2018.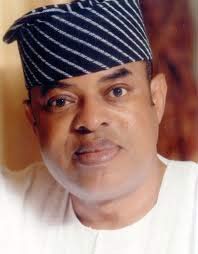 According to Ashafa, the exercise was in line with his commitment to ensure that he empowers as many of his constituents towards the attainment of economic self-sustainability.
Ashafa in his remarks said "Considering the economic challenges that Nigeria has experienced in the past few years, and the effect on majority of Nigerians, we were faced with Two choices. The first being whether to sit down and complain about the decline in the availability of jobs, or the second, being for us to square up our shoulders and face the challenge with a view to keying into the diversification drive of the Mohamadu Buhari led APC government, by acquiring entrepreneurial skills and contributing our quota to the rejuvenation of our economy.
"Obviously, we have adopted the more sensible second option and I am pleased to say that we are already seeing the benefit."
The participants were trained on such vocation s such as; Phone repairs, laptop repairs, general electronic repairs and catering.
At the end of the program the participants apart from receiving certificates of attendance were also empowered with cash to enable them startup.
Those who took part in the skill acquisition training for catering were also given a bag of flower each while those who took part in phone and Laptop repairs training were given complete tools boxes to aide them in repair works.
Ashafa, apparently, impressed with the programme, pledged the sum of N1.5 Million to kick start the co-operative society and another N1.0 Million to be given to participants in another 6 months making a total pledge of N2.5 Million.
He howver, charged beneficiaries to take advantage of the knowledge they have acquired from the training and ensure that they impart the knowledge on others so that they can also benefit from what they have learnt.
It is instructive to note that this was not the first time Ashafa had partnered with SMEDAN to train constituents in Lagos East. The last of this kind of training was held in 2017. Participants in that program were trained on identifying business opportunities, financing of a small-scale business and were shown necessary tools required in setting up their own SME, especially in the agricultural sector.