By Ola Ajayi
Ibadan—The Oyo House of Assembly has called on Governor Abiola Ajimobi of Oyo State to equip and empower vigilante groups across the state, especially in rural areas, as a way of tackling threats posed by herdsmen to farmers.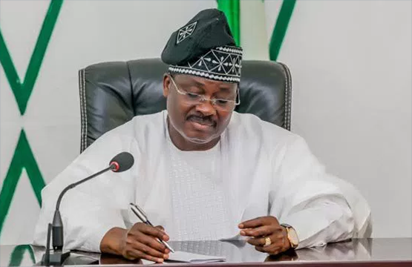 This came as a Yoruba revolutionary movement, Agbekoya worldwide said yesterday that since a farmer was killed by herdsmen at Iseyin in Oke Ogun area of the state, all its members have been on high alert to prevent further attacks.
Specifically, the Assembly urged Ajimobi to consider giving vigilante groups salary and mandate Chairmen of local government areas and local council development areas to recruit more vigilante members.
The Assembly's call was drawn from the prayers of deputy Speaker, Mr. Abdulwasi Musah, in a matter of urgent public importance entitled, 'Gruesome Murder of a SARS Officer in Saki by suspected Fulani Herdsmen and need for all hands to be on deck', on  Tuesday's  plenary.
He argued that those vigilante groups were more rooted in rural communities and would be able to effectively protect farmers and rural dwellers who had become vulnerable to incessant herdsmen attacks.
Musah pointed out that empowering vigilante groups was not undermining the capabilities of the conventional security agencies like the army, police, DSS and Civil Defence, but vesting them with powers to be more involved in arresting herdsmen attacks and similar crimes in rural areas.
The Assembly noted recent instances of herdsmen attacks such as the killing of a senior officer of the Special Anti-Robbery Squad, ASP Sheu Magu, reported the killing of a farmer in Iseyin, among others in the Oke-Oke Ogun area of the state, as evidence that the issue required urgent attention.
The Assembly further urged the state Commissioner of Police, Abiodun Odude, to ensure that his men were always on red alert at communities around farm settlements and rural areas.
We'll not be caught unawares — Agbekoya
Meanwhile, the  President-General of Agbekoya worldwide, Chief Kamoru Okiki Aremu  said the herders would not sleep with their eyes closed.
According to him, they would no longer tolerate a situation when their hosts  would now turn murderers.
Aremu said: "We have suffered in silence for long. As I speak with you, my members have been told to remain alert as these people (herders) appeared to be too cruel. We are keeping vigil all nights and we will continue till God knows when."
Meanwhile, the Serkin Fulani in Oyo State, Alhaji Bello Abdul said peace has returned to their area as all parties have sheathed their swords.
When called, he said, "there is no problem now. There is peace."