By Yinka Kolawole, with agency report
As Britain is set to add the Naira as one of its pre-approved currencies, which will allow the UK Export Finance to provide financing for transactions with Nigerian businesses denominated in the local currency, the move may transfer payment liabilities for individual transactions to the government.
The move is expected to promote Nigeria's trade with Britain, the UK export finance agency said in a statement.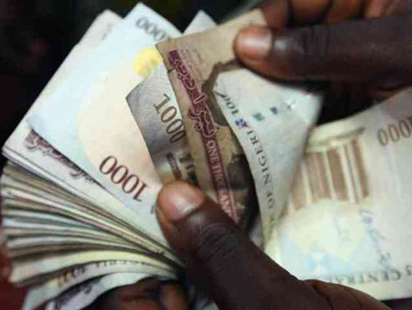 The statement said the UK will provide up to 85 percent of funding for projects containing at least 20 percent British content.
Recall that Britain voted in 2016 to leave the European Union, which has forced London to rethink its trade ties with the rest of the world. The United Kingdom and EU struck an agreement in December that opened the way for talks on future trade ties.
"This is a clear indication of how much value the UK places on its relationship with Nigeria. It will provide a firm foundation for a significant increase in trade and investment between both countries," Paul Arkwright, British High Commissioner to Nigeria, said in the statement.
The Naira financing will follow the same structure as someone buying in Pounds, except that Nigerian firms taking out a loan in the local currency can benefit from a UK government-backed guarantee.
But the statement did not indicate the exchange rate for the programme, just as one of Nigeria's leading economist, Bismark Rewane noted that the move could shift payment liabilities from individuals to the Federal Government.
They are also worried about the rate at which funds would be disbursed since local interest rates are in high double-digits.
Bismark Rewane, CEO of Financial Derivatives, said the financing deal would help local importers buy British goods. "If I buy a Rover, the British government is now guaranteeing that I can pay in naira, so the foreign exchange risk has been shifted from me to the Nigerian government. If CBN is unable to remit funds to the UK, then the liability will be on Nigeria," Rewane said.
Severe dollar shortages in Nigeria in 2016 caused by lower oil prices forced the Central Bank of Nigeria (CBN) to allow the Naira to float, after which it lost a third of its official value. The Naira has since traded within a range supported by CBN on the interbank market.