The Senate has unveiled a comprehensive framework aimed at providing effective leadership and administration of mental health and substance abuse cases in the country.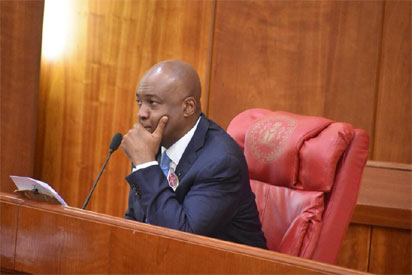 This is a fall-out of the upper chamber's roundtable on drug abuse held in Kano in January.
A statement by the Media Office of President of the Senate on Thursday in Abuja said that the framework included formulating, developing and implementing national policies, strategies and programmes on the issues.
The statement said that the plans also entailed formulation of regulations to arrest the rising incidents of mental health and substance abuse.
It said that the intervention comprised complex legislative framework for operations of law enforcement and other agencies toward reduction in the supply of illicit substances of abuse.
It added that sections of various legislations and policies that dealt with drug control were being pulled together and harmonised into one Drug Control Bill.
It said, "this is with clear mandates for the various law enforcement and regulatory agencies like NDLEA, NAFDAC, Nigerian Police Force, to develop framework for inter-agency cooperation towards drug control.
"It will also ensure that prevention mechanisms, timely, affordable, high quality and culturally-appropriate mental healthcare are made available to the public.
"Besides, the Senate will also develop a coherent legislative and policy context to address the control of drugs (Psychoactive Drugs) and interventions for people that use drugs.
"We will also address the lack of clarity and processes of agency roles and responsibilities and processes of inter-agency cooperation on multiple areas of overlap, towards the common objective of safeguarding health and wellbeing of the public."
NAN