A military court in the Democratic Republic of Congo has jailed a police officer for life for killing a demonstrator opposed to President Joseph Kabila, a judicial source said Tuesday.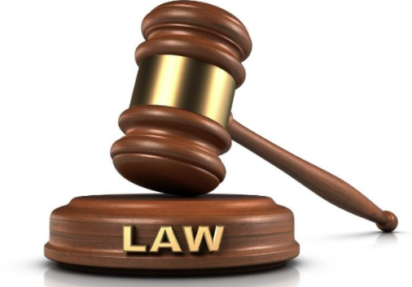 "Police officer Agbe Obeid is sentenced to life in prison for having shot Eric Boloko at point-blank range with live ammunition on Sunday, February 25," in Mbandaka, a registry official at the military tribunal in the northwestern city told AFP.
"This trigger-happy policeman shot the young man as he was peacefully going home (after a demonstration). I hope that he will really serve out his sentence," said Fabien Mongunza, president of the civil society movement in Equateur province, of which Mbandaka is the capital.
"This verdict has calmed people's minds because the tension was noticeable. Military justice has done well to swiftly convict this policeman," Mongunza added.
Boloko was one of two people reported killed by security forces during weekend marches in Congolese cities banned by Kabila's regime but supported by the influential Roman Catholic church.
The protests were prompted by Kabila's failure to quit power when his second elected five-year mandate expired in December 2016 and by delays in holding elections, now scheduled for the end of 2018.
– 'Stop these shameful practices' –
Marches in Mbandaka on December 31 and January 21, called by a group of intellectuals close to the church, took place with no serious incidents, several witnesses said.
A policeman who shot prominent activist Rossy Mukendi of the Collective 2016 citizen's movement in the capital Kinshasa on Sunday has been arrested, according to police spokesman Colonel Pierrot-Rombaut Mwanamputu.
Mukendi died of his wounds, prompting one lobby group, the Congolese Association for Access to Justice, to speak of a premeditated "assassination".
The chairman of the African Union Commission, Moussa Faki Mahamat, on Tuesday lamented the deaths at the protests, calling on Congolese authorities to "shed light on the events" of Sunday.
He asked "Congolese political actors to show more responsibility and defence and security forces to exhibit the greatest restraint".
Also on Tuesday, local press watchdog Journalists in Danger denounced the government's decision to cut internet across the country for 10 hours on Sunday.
"Stop these shameful practices, which seriously harm freedom of information and further tarnish the image" of the country, the watchdog said in a statement.
Anti-Kabila protests on New Year's Eve and on January 21 had left 15 people dead at the hands of the security forces, according to tolls given by organisers and the United Nations.
The government said that just two people died.
Protest organisations have said there will be no let-up until Kabila declares publicly that he will step down after the presidential poll planned for December 23.