By Gabriel Olawale
Nigerians with diabetes have been urged to frequently check their blood glucose level to enable them make informed choice as regard the management of their health.
Making this charge during Customer Appreciation Forum organised by ISN Products Nigeria Ltd, Executive Director for Business Development, Mr. Felix Ofungwu said that self monitoring enable patients to achieve blood glucose control and proper care of their diabetes.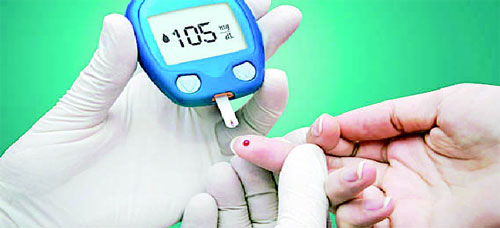 "It also help to reduce the likelihood of developing long time complication which can be very life threatening and understand that every decision they made have direct effect on their blood glucose. The decision to use staircase instead of elevator, more vegetable than carbohydrate, take medication at the right time, decision to be happy.
"It also helps the doctor who is managing them to have information to take proper care of them to adjust on medication where it is necessary.
He pointed out that people living with diabetes needs to own the disease and understand that the time they spend with the doctor in a year is lesser, "they live with diabetes 365 days in a year and the moment by moment decision they take concern how to improve, how to manage diabetics they take it 365 days in a year but the time they spend with their doctor is less than 5 hours in a whole years.
"This makes it important for them to do self monitoring of their blood glucose regularly of which Accu-Chek blood glucose meters can help them achieve better result.
Corroborating his view during the presentation of awards to three outstanding customers, Marketing Manager, ISN Products Nigeria Ltd, Mr. Nonso Offia said Accu-Chek has laboratory accuracy and can simply be regarded as mini lab, "diabetes is complex so we believe testing doesn't have to be.
Accu-Chek is surprisingly simple, accurate and reliable results you can trust.