By kenechukwu Iruomah
Chairman of Folio Communications Ltd and Publisher of Daily Times of Nigeria (DTN) Mr. Fidelis Anosike has submitted a petition to the Legal Practitioners' Disciplinary Committee (LPDC) alleging abuse of judicial process by Sen. Ikechukwu Obiorah, the Chairman of DSTV Adewumi Ogunsanya and others.
In the letter dated 8th February, 2018 and signed by Anosike himself, he alleged that the above mentioned persons and their lawyers Rowland Kalu, Esq and others working under the pay and sponsorship of Obiora colluded and hatched, perpetrated the execution of acts of fraud, persecution and over reaching of Fidelis Anosike and Noel Anosike, the Publisher and Group Managing Director of Daily Times of Nigeria Plc respectively.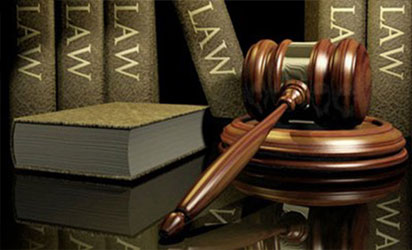 Titled "A Clear Case of Collusion by Sen. Ikechukwu Obiorah, Adewumi Ogunsanya and Others, in a Kangaroo Abuse of Judicial Process Against Us," the petition called for the intervention of LPDC as according to it, their detractors procured the services of Magistrate Azubuike Okeagu of the Chief Magistrate Court of the Federal Capital Territory, Mpape, Abuja to illegally detain them over civil matters that are pending in various courts of superior jurisdiction in Nigeria.
The petition after narrating the role of Police in their arrest and detention for days, lamented how Magistrate Azubuike acted on a mere Police First Information Report (FIR) as there was no charges against them as at the time they were taken to the court.
"We both pleaded 'Not True' to the allegations made against us in the First Information Report while the lawyers representing us immediately applied for their bail only for His Worship, Okeagu, in a rather fast ruling to refuse to grant us bail on the erroneous condition that the offences for which we were charged were 'not ordinarily bailable'.
We were conveyed to Kuje Prison in a private vehicle in the company of two police officers from the Force Criminal Investigation and Intelligence Department (FCIID) who were apparently paid by Sen.Ikechukwu Obiorah.
All these occurred without the knowledge and/or approval of the Inspector-General of Police who immediately upon learning of the development discontinued the case and ordered immediate investigation of the perpetrators of the dastardly acts against us," the letter stated.