The Curator, National Museum of Unity, Ibadan, Dr Amos Olorunnipa, has advocated for the study of heritage history in Nigerian schools, to preserve people's cultural identities.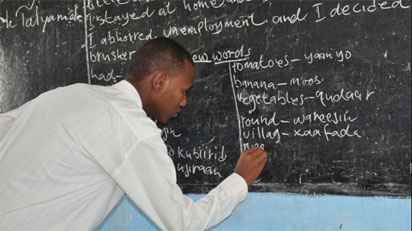 Olorunnipa made the call in Ibadan on Tuesday in an interview with newsmen.
This, he said, would help educate the youths, especially children the people's way of life (culture) and the importance of cultural heritage preservation.
The curator also suggested that indecent home videos that did not comport with the different cultural ethnic groups in the country should be abolished by law.
He emphasised the need for parents to be cultural role models to their children and teach them the culture of respect and obedience to the norms and values of the society.
"Change for good must begin from our families; more attention should be given to our children right from the tender age.
"Cultural education is very important in the upbringing of our children, neglecting it in any society is like having a nation without a culture; of course, no nation can exist without a culture," he said.
Olorunnipa urged children to always obey their parents especially when they show them the right way and learn to preserve cultural heritage rather than destroying them.
"They should take any cultural heritage given to them seriously; they can bring them to the museums for proper keeping rather than destroying them.
"More importantly they should keep good company, shun social vices and anything that can jeopardise their lives," he said.
The curator further urged the Federal and State Governments to lay more emphasis on the development of cultural values.
He added that this would help to sustain the country's indigenous cultural values.
Olorunnipa remarked that cultural values such as heritage and monuments sites should be well developed, respected and not to be destroyed.
"The governments should put more money on the development of monument and heritage sites lying in waste in the country; they should support cultural festivals such as new yam and Ogun festivals.
"Even in terms of road construction, heritage sites such as graves and other objects should not be destroyed.
"Cultural values and norms of the people should be cherished and respected the way they want it," he said.
NAN