By Simon Ebegbulem
BENIN CITY—THE Benin Court has dismissed a N100 million suit filed by one Mrs Oghosa Ejemai, against the immediate past Commissioner for Transport in Edo state, Mr Isimeme Iriogbe, saying that the claimant failed to prove her case of alleged assault and battering she filed against the latter beyond reasonable doubt.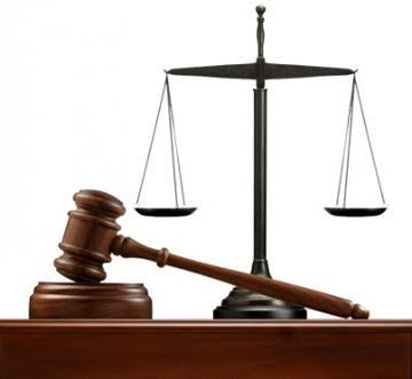 Mrs Ejemai who is a trader along Mission Road, Benin City, had on the 27th of April, 2016 filed a suit against, Mr Iriogbe, who was then the Commissioner for Transport, alleging that officials of the Ministry led by Mr Iriogbe, stormed her shop and destroyed her goods.
Adding that she was beaten up and in the process lost her pregnancy. But Justice M.N.Asemota in her ruling, declared that the goods which were siezed by members of the MInistry were due to the fact that the claimants goods were blocking the walkways which she said was against the law.
On the allegation that she was battered by the defendant which led to her losing her pregnancy, the Judge declared that the ¨failure of the claimant to tender in evidence the video clip which was necessary or vital to prove her case of assault and battering in the face of outright denial by the defendant is fatal to her case.
"From the foregoing, I am of firm view that the claimant has failed to prove by the preponderance of evidence that she was assaulted by the defendant and his team on the day in question. Haven reviewed the pleadings vis a vis the evidence adduced by the parties as a whole, I am of the considered view that the defendant and his team of officials acted within the confines of the law.
"In all I hold that the claimant has failed to prove her case against the defendant as required by law. The claimant´s case fails in its entirety and it is accordingly dismissed. I award the sum of N30,000 only as cost in favour of the defendant¨ the judge declared.